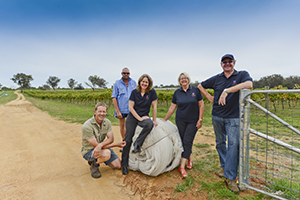 Shaw Vineyard Estate is not only known for their range of premium cool climate wines, but also for their state-of-the-art cellar door experiences.
Exporting to China, Singapore, Philippines, Thailand and South Korea and on track to export to Japan, Malaysia and India; this family business has picked up a number of awards. In fact, in the last five years, Shaw Wines have been awarded over 1000 medals and trophies from national and international wine shows; they were a winner in the 2016 ACT Chief Minister's Export Awards; and were a winner in the 2019 Canberra Region Tourism Awards. They have also participated in a number of international Trade Missions; the ACT Government's Trade Connect program and TradeStart Program which is delivered in partnership with Austrade.
Graeme and Ann Shaw moved to Murrumbateman in 1985 looking for a location that provided a great lifestyle and place to raise their family. The wine industry in the area was very much in its infancy at that time. However, in 1997 Graeme's construction company was appointed by BRL Hardy, Australia's largest wine maker, to build a new cool climate winery in Canberra. Graeme not only built the winery but saw the potential in the industry and entered into a contract to plant 32 hectares of grapes to supply Hardy. The family plunged headfirst into viticulture and haven't looked back.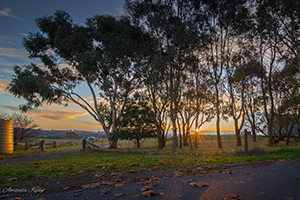 After Hardy was sold to an American company, the Shaw's focus changed to starting their own label. As a largely unknown brand, they decided that if they were going to sell wine the best way was to get people to visit the estate. So, they built a restaurant and cellar door, the first one in the area. By 2017 the market had changed so much that people didn't want to simply walk up to a bar and just taste wine, they are looking for a whole tasting experience. This led to the design and construction of the new cellar door which has been recognised for its outstanding design and craftsmanship through a 2019 Master Builders Association National Building Excellence Award.
The new cellar door is a separate building to the restaurant and offers a private wine tasting room for groups and wine tours, an open seated tasting room, a wine lounge and an exclusive private cellar for private or corporate events. This focus on creating memories for visitors with their warm and welcoming spaces and beautiful views of the vineyards has helped to build the brand. Now, with five family members working in the business, Shaw Vineyards is creating amazing wine experiences for both domestic and international visitors.
Understanding the client and what they need and expect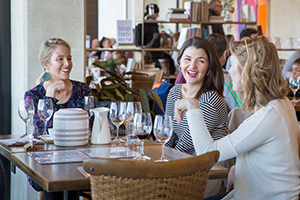 The marketing of wine is extremely competitive and challenging. Consumers have a wide range of products to choose from and while they are loyal to their favourite labels they are often keen to try something new and different. Marketing is therefore a vital part of any successful wine business and one that Shaw Vineyards does with great skill and innovation. Graeme Shaw explains some of the ways Shaw Wines has developed a deep understanding of their customer and how to meet their needs.
Being close to Canberra, Graeme says they decided to tap into education tourism, offering wine tastings for the students who come to Australian universities to study as well as their parents visiting at graduation time.
However, one of the challenges they faced was how to make it easy for international visitors to purchase wine when there were restrictions on taking wine back with them on international flights.
"We ended up developing a platform which operates through the WeChat medium. It's a mini program embedded in a WeChat account where a consumer can come along to the cellar door and click on a QR code, place an order, pay in renminbi (RMB), and have that wine delivered to their home. In 3 days, the wine can be delivered anywhere in China and Shanghai. We can also supply a minimum of 3 bottles, so you don't have to purchase large quantities," says Graeme.
Understanding the customer and how they prefer to purchase is also important.
"A friend of ours in China who works in IT was with us at a wine show. We had this form that people had to fill in and then pay to order wines. He pointed out that the process was too cumbersome and that the Chinese don't like that. He said that we needed to automate it so he went and developed the program for us. It's not a proprietary one, but it's a specially designed one and we believe that it's the only one like it in Australia".
"We also have a wholesale code so that we can sell to restaurants and hotels in China. There are a number of people there that we do work with directly. They just click on and pay. As soon as it's paid there is an automatic email that goes out to the storage facility we work with and generally within half an hour from the order being paid, the goods are on the truck for delivery," says Graeme.
The power of social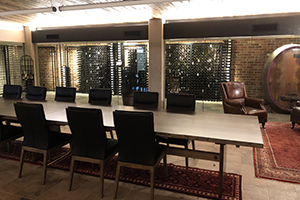 Shaw Wines have also created a process that makes it easy for others to sell their wines.
"We have been visiting China and appointing a lot of agents, for want of a better word. They are people, such as young mums, who have a bit of time on their hands and are good at social media. They then sell to their contacts. They also have a wholesale code, so that when they sell the wine and receive the money from the client; they punch in the order and it's automatically sent by us. All they have to do is sit on the phone and promote our wines".
Graeme says that they were planning to visit eight cities this year, but COVID-19 has put the brakes on that for a bit.
"What we're hoping is that with this process if we have another 10 agents in China selling the wine for us in the same way that we will have a great sales process set up. It means we don't have to do anything but make sure the wines are in store and the rest is an automatic process".
Diversifying markets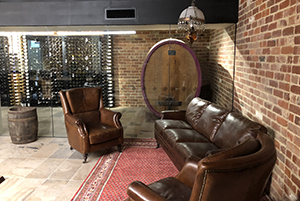 Shaw Wines have lost their entire crop this year because of the bushfires. Graeme says that in a way COVID-19 and the tensions with China are probably perfect timing.
"We will be concentrating on the domestic market until the end of the year so we have enough wine in stock and it won't really affect us until next year. So, if we had to have pressure from the Chinese government, this is the best year for it".
"We also export a smaller amount into Vietnam and Singapore and a little bit into Thailand. Since COVID-19 we have been trying to actively develop other markets and we have signed up a company in Vietnam. We sent samples and we are talking to two different Singaporean distributors and we will then be looking at Malaysia.
"That's my aim at the moment - Vietnam, Singapore and Malaysia and then we will see how stocks are going and what the markets are doing by then.
"We certainly want to consolidate our market within Australia now. With COVID-19 we are doing a lot in terms of digital marketing; upgrading our website and search engine optimisation. This is not only to get people to visit, but to sign up to the wine club. We are pushing the wine club business and that way we don't have to rely so much on wholesale and retail. We retain much higher margins and it's much more profitable. We are pushing that for the domestic market and we are putting on new and different experiences".
Creating a destination experience with a venue that Wow's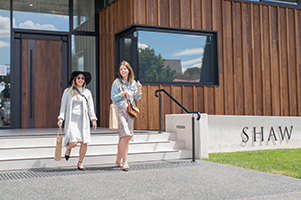 The new cellar door complements the quality wines, providing visitors with a beautifully designed space and exceptional hospitality.
"When you come here and book in for a tasting, we go through a range of 9 or 10 different estate wines. You always have a minimum of two in front of you that you can compare.
"We are also putting together tastings that involve our cellar. This is situated underground and is an exclusive space. Here we start with a demonstration of Riedel wine glasses. We will show you the difference with one wine in the different glasses. It's quite amazing, people don't realise the difference a glass can make to the wine. We also do Museum tastings with wines that are not on sale. We do chocolate matching and we even offer a two-course lunch in the cellar that is exclusive to the helicopter groups".
Graeme says that they have a range of different experiences and price levels and demand continues to increase.
"We have found that visitors have increased considerably since the long weekend in June. We have had record weeks one after the other and the spend per person is much higher. People are wanting to get out and wanting to have an experience much more so than pre-COVID".
As a result of this increase in domestic tourism, Shaw Wines have employed more staff.
"We have promoted one of our staff to cellar door manager and we have put on 3 part-time people. Already our staffing levels are much higher than they were pre-pandemic and that is for a reduction of up to 50% because we can only fit so many people in".
Graeme believes that the experiential side of the business feeds the exporting side of the business.
"It is interesting the number of enquiries we get here about whether we export. There are quite a few people that we've done direct sales to because of their visit".
2021 Update
Graeme says that during the first few months of Covid lockdown they worked hard to concentrate on the domestic market and in particular in building our loyal wine club member base, this included building a new luxury exclusive wine club members lounge.
Alongside this they also decided to pursue stronger export opportunities in ASIA by focusing on identification of competent and experienced distributers to build our brand.
With the assistance from the Office of International Engagement ACT Government Show Vineyards embarked on an extensive exercise to identify and qualify potential distributers. Four companies made it to the shortlist then all were interviewed via Zoom, Cornerstone Wines from Singapore were the standout canditate.
"After some months of negotiations we have since signed contracts between Shaw and Cornerstone and have delivered our first shipment. Cornerstone now have the exclusive rights to Shaw Wines throughout Singapore, Vietnam, Malaysia, Thailand, Indonesia and Cambodia", says Graeme.
An initiative of the ACT Chief Minister's Export Awards
The ACT Chief Minister's Export Awards aims to showcase and celebrate the achievements of Canberra region exporting businesses. These Canberra and region businesses transact significant parts of their business activities (legal, accounting, production, research etc.) through the ACT as they develop international markets. The ACT Chief Minister's Export Awards aims to build the pathway for new and emerging Canberra region businesses seeking to internationalise their business. If you are a new or existing exporting businesses in the Canberra region, you can access a range of support as well as network with other exporting businesses, including

The ACT TradeStart Program helps ACT exporters to achieve long term success in international markets. The TradeStart program allows the ACT Government to work closely with Austrade and access key Austrade resources such as their export database, trade mission activities, their off-shore offices, intelligence and international connections for the trade and investment activities to support ACT exporters.

The International Business Engagement Program is being delivered by Canberra Business Chamber on behalf of the ACT Government. Its main objective is to maintain, rebuild and find new opportunities for Canberra and region businesses to engage internationally. The program focuses on building the Territory's exporting community; providing training and support by facilitating seminars and workshops; creating links between local industry and other government support programs; assisting the ACT Government in co-ordination of business trade delegations (outbound and inbound).