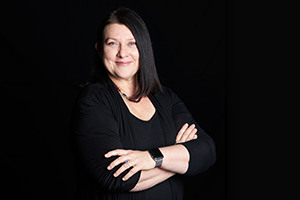 COVID-19 has had a major impact on the film industry. Content production has come to a standstill as social distancing and lockdown measures have been implemented around the world. However, there has never been more demand for content as people are confined to their homes looking for ways to entertain themselves.
With disruption in the film industry at every level, Screen Canberra aims to build a stronger ACT screen industry by providing opportunities for growth and development and giving a voice to the local screen community. Screen Canberra is an Industry Association, a not-for-profit membership organisation governed by a board of influential people from business and the film industry.
Screen Canberra also manages the CBR Screen Fund. This $5million fund is a multipurpose, strategic fund. It looks for projects, opportunities and partners to contribute to the growth and sustainability of Canberra's screen industry. It also aims to raise the city's profile both nationally and internationally.
CEO of Screen Canberra, Monica Penders, has been in the job for 11 years.
"I thought I'd be here for 18 months to two years and 11 years later, I'm still here. However, from where we started to where we are now are two completely different entities. To start off with, we weren't even an entity in the beginning. I was actually a one-man band in the corner of the Canberra Business Council. We've grown from a project to being an independent industry association with a small membership base. We work closely in partnership with the ACT Government to deliver on objectives that have been set in relation to the screen industry," says Monica.
How do you film a socially distanced love scene?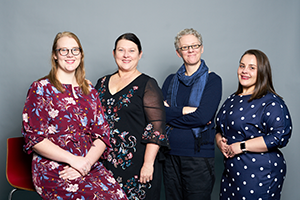 According to Monica, with COVID-19 everybody's worlds have changed and the film industry faces a number of challenges.
"There's travel, location and insurance challenges. You can't insure against COVID. That's why there have been no productions for such a long time. If you have a star who comes down with COVID the whole production just stops," says Monica.
"Also, the cost of being COVID-safe adds about 15% to a budget. For instance, even the catering is more expensive. You can't have a buffet, it has to be individual meals and everything has to be in paper cups that can be thrown out. You have to try maintain social distancing, which means you need bigger spaces. And how do you shoot an intimate love scene? Answer: very far apart and very carefully!"
Monica says what is starting to happen is that the whole cast and all the crew will quarantine in a hotel for two weeks.
"Even if people are living locally, they are still putting them in a hotel. This is just adding a whole layer of expense and more time to the actual shooting schedule," says Monica.
"It's not like a bushfire where you know it will eventually burn out. It's the uncertainty that's so hard, nobody knows when this will end".
However, Monica points to a number of interesting changes that have resulted from the pandemic.
Canberra is becoming a location of choice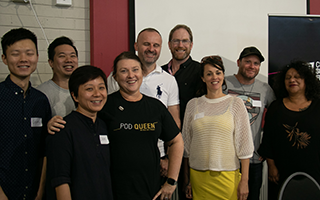 Monica says that Canberra is now being seen as a location of choice.
"On the heels of what we've done in the past, such as high-end TV dramas including The Code and Secret City and feature films such as The Furies, Joe Cinque's Consolation and Galore, we're now getting international calls because Australia is seen as COVID-safe.
"We have productions wanting to come to Australia, and in particular Canberra, because we're even extra COVID-safe. It's actually a unique opportunity for us to be really pushing our location as well as highlighting the type of productions that we are doing here for export".
"We're doing a lot of work in Canberra that is being shown all around the world. Hopefully, we'll do more of that and more Australian IP generated projects".
Monica says Screen Canberra is also trying to do a lot of marketing to change people's perceptions and make them understand that Canberra is a viable place to shoot not only for local small budget projects, but for high-end TV productions and feature films.
"We would love to have international productions come here so that we can show what Canberra has to offer".
Massive demand for content
Everybody is consuming more content, whether it's on Netflix, Stan, Amazon or other streaming services.
"We are becoming binge watchers", says Monica, "and this is leading to a massive demand for content".
Monica believes that having ready-to-go material is going to be the key.
"When COVID-19 hit, some things were in production but they were all stopped and everything has been pushed back".
Monica wonders whether the new content we will see will be a deluge of post-apocalyptic virus films or whether people will go completely the other way and prefer lighter more escapist stories and wholesome entertainment.
"I think it will be really interesting, but what is for sure is that we have seen a massive increase in demand for streaming services in the wake of cinemas being closed and now reopening with serious restrictions".
Exporting the POD program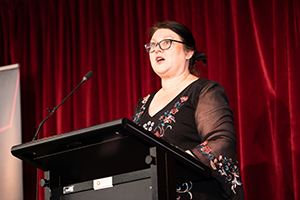 Another unexpected outcome from the pandemic is the demand for Screen Canberra's POD training program from overseas. The Accelerator TV POD teaches participants the basics of how to develop a marketable concept and write a contemporary TV series screenplay.
"Earlier we did an Accelerator POD in Singapore for the Singapore Film Commission and a teaser one in Wellington with the New Zealand Film Commission and we have now taken POD online.
"I was worried about how it was going to work, but it's actually worked exceptionally well. I believe this means that we can provide this as an exportable service from the ACT out to the rest of the world".
Monica says the big benefit of POD is that it's not just about ideas it's also about bringing an idea to market. It's about having those reality checks of what that product is and where it fits in the international marketplace.
"For us, this is an exportable service that we're working on at the moment and we have had more applications this round than we did for the whole of last year. The phone is ringing at five o'clock in the morning and 10 o'clock at night from people overseas who want to talk to us".
The importance of investing in networks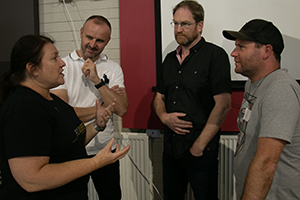 Monica stresses the importance of investing in high quality networks.
"We have an amazing board, we have the ex-head of Film Victoria; we have Dr David Court, who did the review of the New Zealand Film Commission with Sir Peter Jackson; we've got the line producer who's just finished up five seasons of Wentworth and is someone with really practical experience; and then from Canberra we have a fantastic lawyer and finance expert".
Monica says that some people think of networking as a dirty word but she doesn't agree with that.
"I think networking is an absolutely fundamental part of anybody's job, it doesn't matter what it is because we live in a village and what you don't know you need to be able to find from somewhere else.
"In the film industry, it's about knowing producers and distributors, and financiers because our product is so many different things that we have to cobble together. If you don't have that network and have those contacts, you're not in a great place in this industry".
Monica says that one of the good things that have come out of COVID is the stronger relationships and networks that have formed amongst those in the screen industry in Australia.
"Every second Monday, Screen, Australia and all the state agencies have a meeting and we're actually a pretty close-knit group now and it's a much more collegiate kind of relationship. I think this is really good for us with POD because we want to grow it nationally as well as internationally".
Capability development
Screen Canberra also provides funding through a program called Made in CBR. This is a $250,000 Special Purpose Fund established in 2020 under the CBR Screen Fund to provide specific support to ACT screen professionals whose work and income have been negatively impacted by the COVID-19 pandemic.
"We've done two rounds of Made in CBR to support people who have been really hit hard by COVID-19. Most of our filmmakers have lost 85% if not more of their revenue, and a lot of them did not qualify for JobKeeper. So, what we've actually tried to do with this period of time during COVID is focus on development. It's about supporting local companies and individuals with funding to do some development on projects with the view that it could get shot in Canberra later".
A sustainable model for content creation
Monica says the other big issue highlighted by the pandemic is that the current model of content creation is not based on a sustainable model.
"The way that films and TV is made and how long it takes to get something to the screen is not sustainable".
In 2008 Monica produced the US$27million film The Secret of Moonacre which was shot in Budapest, Hungary and enjoyed a global theatrical release.
"My feature film took 10 years to get to market and five years full time with no income. And then when I made the film, I had to put my fees back into the film. That would have worked out to about $10,000 a year to live on. There's something fundamentally wrong with the way in which we make content.
"Netflix has turned it on its ear in that you now sell to a global market and they buy worldwide rights which is very different. So, then it becomes more like a fee for hire which is more of a sustainable model if you can do volume and quickly".
"I believe the Pandemic is going to shake everything up. For example, how you get content to market quickly. The actual production process should also be so much quicker than it was 10 years ago because it's digital. Legislation also needs to catch up to digital delivery. I think a lot of systems need a re-think".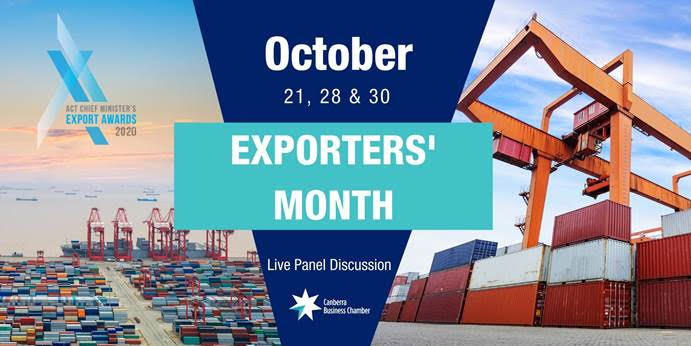 An initiative of the ACT Chief Minister's Export Awards
The ACT Chief Minister's Export Awards aims to showcase and celebrate the achievements of Canberra region exporting businesses. These Canberra and region businesses transact significant parts of their business activities (legal, accounting, production, research etc.) through the ACT as they develop international markets. The ACT Chief Minister's Export Awards aims to build the pathway for new and emerging Canberra region businesses seeking to internationalise their business. If you are a new or existing exporting businesses in the Canberra region, you can access a range of support as well as network with other exporting businesses, including

The ACT TradeStart Program helps ACT exporters to achieve long term success in international markets. The TradeStart program allows the ACT Government to work closely with Austrade and access key Austrade resources such as their export database, trade mission activities, their off-shore offices, intelligence and international connections for the trade and investment activities to support ACT exporters.

The International Business Engagement Program is being delivered by Canberra Business Chamber on behalf of the ACT Government. Its main objective is to maintain, rebuild and find new opportunities for Canberra and region businesses to engage internationally. The program focuses on building the Territory's exporting community; providing training and support by facilitating seminars and workshops; creating links between local industry and other government support programs; assisting the ACT Government in co-ordination of business trade delegations (outbound and inbound).