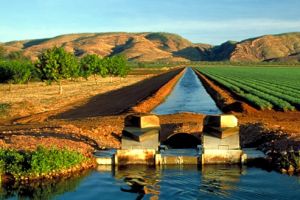 Public investment and political enthusiasm for food and fibre production is at an all-time high but there are signs of policy failure that threaten water and food security in this country.
Water allocation is increasingly contentious as national and State policies fall out of step with primary producers and agriculturalists.
Nationally, there are white papers in agricultural competitiveness, northern Australia development and initiatives which are driving very large fiscal outlays for investment to facilitate food and fibre production.
At State level, water and agricultural policies are undergoing active renewal and regulations are under reform.
The intention is to ensure production and supply of clean and safe food for people but there are social, economic and physical factors that militate against policy success and which prejudice water and food security over the medium and longer terms.
No clearer illustration of this can be seen than in the contention surrounding water and its allocation in the Murray Darling Basin.
South Australia will end up with a saline swamp in the lower Murray region, impacting the Coorong habitat, if recommendations from the recent Select Committee on the Murray-Darling Basin Plan are put into place. Plans to flood the Coorong Lakes with salt water during periods of low flow are an ecological disaster and ignore the call for greater water release higher up the river system.
The inquiry demonstrates the vexed nature of water allocation in Australia, with no clear answers.
On the west coast, Wanneroo fruit, vegetable and poultry producers who farm on the fringe of Perth have been told to expect major water reductions as the State Government reallocates diminishing groundwater for urban drinking water. Agriculturalists south of Perth long ago gave up a portion of their water allocation for the same reason. As one chicken farmer lamented, day-old-birds need constant misting or die.
Water legislation reforms in Queensland are attempting to improve the water planning framework, tackle water licensing and the impact on water resources, and expand statutory authorisations for taking and interfering with water.
Sydney's former food basket, Schofields has seen market gardens replaced with residential housing as part of the city's North West Priority Growth Area.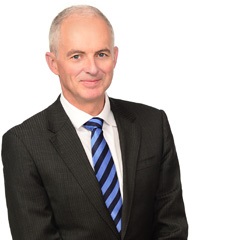 Urban sprawl is nothing new but climate change and water scarcity promise vexing consequences as farmers are pushed off rich soil with good harvests to a less certain fate.
Peri-urban food production is under threat and it impacts the logistics of the supply chain.
An example is the recent case of a WA fruit grower, forced to dump 30,000 kilograms of nectarines when the Coles Supermarket chain shipped in produce from the east coast rather than wait for the local crop to come into season.
This represents a failure in the food supply chain and undermines Government assumptions that the market will step in and answer the food supply question.
Jeremy Fisher is the Principal at Kingfisher Law and is one of the speakers at the Festival of Ambitious Ideas: 'Future Cities' taking place on the 12th May. Jeremy will be one of 12 speakers sharing their ideas on the challenges and opportunities facing cities in the future. Limited tickets are available for this event.
About Kingfisher Law
Kingfisher Law is a specialist law firm protecting people's water and energy rights and assets. We work for farmers, irrigators, Indigenous groups and food and fibre producers, Australia-wide. We understand water, farming, irrigation, construction, electricity and the environment. Co-operatives and mutuals are at the centre of our practice. We provide smart, pragmatic advice that strengthens and protects your business from sovereign and commercial risk. For more information visit http://kingfisherlaw.com.au/