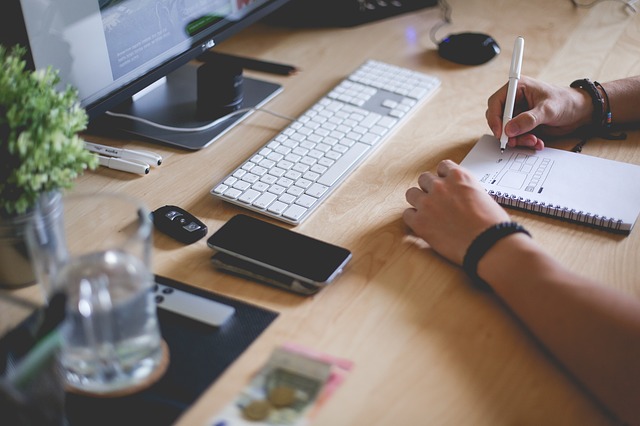 I have the privilege of living and working in Wellington. I also work in Sydney.
In fact, my work can take me anywhere as long as I have a decent internet connection.
My work style is a reflection of the modern workforce - highly mobile, with various interests and opportunities for work - but we have to be connected 24 hours a day, 7 days a week.
However it is not an understatement to say that the forces currently influencing today's workforce will change what it means to work and live.
This article is based on the advice I presented to the New Zealand Labour Party Conference on November 7, 2015 about the future of work.
We have a situation to deal with
The capacity for disruption, volatility and uncertainty in the workforce is greater than ever. Let's take a look at some of the realities that shape the emerging picture of the future of work.
Globally, the workforce is shifting towards micro-businesses with a global presence, greater mobile working and a larger degree of online working. My business is a perfect example - I set up my own consultancy rather than work for a big corporate.
1.3 billion people globally are now mobile workers, up from 900 million in 2018. Internet-enabled devices have enabled this huge upswing: we now have the capacity to be locally and globally networked like never before.
Flexible work styles are in high demand - 43% of employees globally would choose to forsake a precious pay-rise if they could work flexibly.
The role and structure of organisations is changing. Phil Ruthven at IBISWorld recently predicted that by the second half of this century the term 'employee' will be out of vogue.
'Jobs' are being replaced by contracts. Contractors will organise themselves into clusters that come together and move apart for various pieces of work.
There is a declining need for generalist middle managers. Technology can now monitor performance, provide instant feedback and create reports and presentations. So what does a middle manager need to do?
Gen Y workers, who have been shaped by the interconnected world in which we live, will comprise 75 per cent of the workforce by 2025, and they see little sense in reporting to someone who just keeps track of their work. On the other hand they value learning from someone with deep skills - a master, not a generalist.
Exponential growth in computing has now also brought the capacity to solve previously insoluble problems. In 2005 Frank Levy and Richard Murnane, two economists, described driving a car on a busy street as so complex that it could not possibly be mastered by a computer. Yet Google unveiled a small fleet of driverless cars only a few years later.
Automation is expected to eat up between 23 and 47% of developed economies' jobs, including highly skilled jobs such as accounting. Chartered Accountants Australia and New Zealand found that 46% of NZ jobs are at risk of automation in the next two decades.
Digital disruption is, in fact, predicted to affect every market, every industry, every organization.
What are you doing to prepare?
Are you having conversations about how you'll prepare for the changing nature of work?
There is a strong temptation to discount the discomfort that the emerging picture of the future of work presents.
Certainly, it could turn out better or it could turn out worse, but ignoring the signs is foolish.
In NZ, where I work most of the time, earthquake-proofing is an essential part of life. We don't know what size of earthquake might hit, but we aren't willing to risk the consequences of not being prepared.
Why would we not take a serious, investigative look at what the future of work could mean for us as individuals?
In terms of Education and Training
We need to develop mastery and sophistication in both the STEM subjects - Science, Technology, Engineering and Maths and the art of being human - it is empathy and humanity that will have greater currency going forward.
A core set of sophisticated professional skills will equip professionals to move around and between contracts and projects: collaboration, negotiation, project management, leadership, cultural awareness and technological skills.
We need to start thinking about lifelong learning and look for courses that enable us to study and work at the same time.
We need to value 'smart failure' - learning from what worked and what didn't work, adapting and continuing to learn. Failure is a necessary part of personal resilience, which needs to be encouraged, not discouraged.
The new security of work is undoubtedly also having better skills, networks and adaptability. Security of jobs is not about agility.
One thing of which we can be fairly sure is that the workforce of the future needs to be smarter and more agile - investing heavily and cleverly in our own skills, taking advantage of the benefits of flexibility and looking for opportunities around the world, not just in our own backyard.
About Nina Sochon
Nina Sochon is a High Performing Teams Consultant and leading authority on virtual teams. Nina's business Transformed Teams creates incredibly successful professional teams through better teamwork. You can receive Nina's weekly video update on how to lead and manage for high performance.