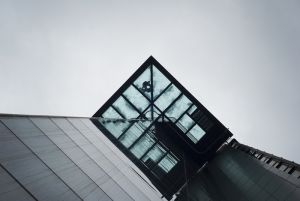 That's the title of Professor Lynda Gratton's influential book – 'The Shift; The Future of Work is Already Here'.
Hailed by the Times as one of the top business thinkers in the world, she outlines five forces that will shape the future pattern of work:
Technology
Around 40% of the world's population has an internet connection today and there are more mobile devices in the world than people!
Billions of people are becoming connected; technology is replacing jobs and the world's knowledge is becoming digitalised.
Globalisation
By 2050 seventy percent of the world's population will live in cities. This comes with a number of challenges from transport and energy to infrastructure and food security. When it comes to finance on a global scale we have seen continued volatility in international markets with Brexit and the economic woes facing Greece and Italy. We have also seen a growing emergence of a regional underclass.
Longevity and Demography
With people living longer, many of them are outliving their savings. Global migration is also increasing as people move to find employment or away from political unrest.
Society
You can also see changes in society - we don't trust our politicians or big institutions like banks; various studies point to a decline in happiness; and family structures are changing as more women enter the workforce and men pursue work life balance.
Energy Resources
The cost of heating and cooling our homes is increasing. We're also hearing about environmental catastrophes that displace 1000's of people. At the same time there's a growing interest in sustainability and making choices that are 'good for people' and 'good for planet'.
At first glance these forces seem very negative. Our young graduates now have to compete in a more competitive global market with people who are prepared to work for much less. Our businesses now face increasing competition from online stores where consumers can buy cheaper versions over the Internet. However, it's not all doom and gloom.
These changes also see more people across the world working together to share ideas and co-create products that are born global from their inception. We are seeing a rise in empathy and social innovation with more than 34 per cent of social enterprises now operating in Australia being less than five years old. We are also seeing a growth in micro-entrepreneurship as people turn their ideas into creative businesses. We now have a growing number of mumpreneurs, seniorpreneurs and even teen entrepreneurs!
The future of work is already here and we need to make sure we have the skills to embrace it.
About Lighthouse Business Innovation Centre
Lighthouse has a strong track record of supporting entrepreneurs, researchers and inventers on the path from concept to commercialisation. Since July 2008, Lighthouse has worked with over 990 distinct enterprises and provided group and peer based services to over 3400 enterprises and individuals. For over five years Lighthouse has successfully delivered business advice, education, mentorship and networking opportunities to help these businesses commercialise their ideas and grow their companies. Lighthouse also delivers programs such as the ACT Microcredit Program for the ACT Government. Visit www.lighthouseinnovation.com.au for more information.