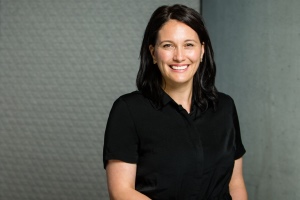 Veronica Freeman is the Marketplace Manager for Beam Australia, connecting highly qualified talent looking for flexible and part-time roles to organisations who value their skills. Veronica is also a speaker at the upcoming Festival of Ambitious Ideas on the 28th February. Veronica has been working flexibly and in a part-time capacity for the past eight years.
Veronica makes a number of interesting observations about the future of work and the opportunities provided by flexible and part-time work, both for employees and employers.
A move from time-focused to outcomes-focused
In contrast to many organisations that talk about being flexible, a truly flexible organisation is one that has moved on from simply recording hours worked to being focused on outcomes produced. Veronica points to the way they work at Beam Australia.
"We live flexibility every day at Beam. That is, is working in a way where we don't have to be accessible when we are not online, we don't have to constantly check in with our managers about how we manage our time; it's all about outcomes and what we are working towards as a team."
"This means if my child has a sports event or an assembly I don't have to go and ask my boss to take the time off, they trust me to do what I need to do but also to be able to manage my workload in a really solid and effective way".


Part-time work appeals to a range of different people
Veronica believes this way of working is becoming more widespread.
"I think that more progressive organisations are keeping an open mind about how people work and what's most effective for them. When we talk about fractional or part-time work at Beam, we are talking about more than just a way in which parents manage their child care arrangements."
"The people we work with have a variety of backgrounds and reasons for wanting flexible work options. For example, many millennials who are going to be making up over 70% of the workforce in 2025 are changing their ideas about how they would like to work and what they are looking for in an employer.
"At Beam we talk to many parents and carers, but we also talk to professional athletes who need to be able to manage their time so that they can devote time to training. We talk to pre-retirees who have bucket loads of experience to offer but they don't necessarily want to be working 70 hour weeks anymore".
"There are also people that have a side hustle and until that can become their main gig they are looking for part-time work. We've learnt that there is no shortage of men as well as women wanting to work part time and their reasons are many and varied," says Veronica.
"Time is finite and I feel this is a great way of working for people who might want to do other sorts of things in their life beyond work. Many of the people we help at Beam tell us that this is the way they would love to work. They can allocate time for work and then be able to have the space to do other things in their life rather than constantly trying to fit everything in."


Geographically dispersed team environments
One of the opportunities that comes with working in an 'always-on' world is that teams can be geographically dispersed. Veronica points to the way the Beam team operates.
"We are all geographically dispersed, but we all have defined roles within the organisation. We communicate through collaboration tools like Slack, email, video and text. Having the technological capabilities to support you to do the work means you do not have to be in the office in order to achieve those outcomes. This has definitely given us a platform that allows Beam to bring in the right capability without being limited by geography."
"Our Head of Marketing is located in Melbourne because she's the absolute best person for the job, our Head of IT is over in Perth and we all work towards common goals, communicate and get all of our jobs done effectively".


The importance of trust and transparency
Veronica stresses the fact that trust is a two-way street when it comes to part-time and flexible work.
"In some roles if you are more efficient you just get more work. Whereas, if you do work towards an outcome and you are given the latitude to manage it in a way that you work best, and are treated like an adult that can manage deadlines; both employer and employee wins.
"For the employee, feeling like their experience is recognised, valued and that they are trusted to get the outcome in an appropriate way, is extremely positive and motivating," says Veronica.
"Trust goes both ways and communication is key especially when you are working flexibly," says Veronica.
"Being able to contact each other, letting each other know where tasks are at, handing things over so that things don't fall through the cracks, is very important.
"Working remotely or virtually can be lonely, so having systems in place to support remote workers is also important.
"As part of a geographically dispersed team, I don't feel lonely and that's because I have such great support and access to all of the other members in the team".


Access to hidden talent
Veronica points to the history of the company to give context.
"The co-founders of Beam - Victoria Stuart and Stephanie Reuss - were very successful in their private sector jobs but with every child, came that subtle pressure of being a senior executive in a private firm and needing to be available 100% of the time. So, both of them were forced to make the binary decision as to whether they were 'all-in' or 'all-out'. Both of them actually chose 'all-out' to spend time with their family. However, when they went searching for a new role they found that there was nothing that suited a) their lifestyle and what they were looking for and b) their high level of experience and capability. That's how Beam was born, to advocate for professional men and women that have so much to offer but who cannot and will not work full time. We work in a really transparent way - that way, there's no need to negotiate what works after the fact. This way there is no misunderstanding between the two parties."
Veronica says that when it comes to employers the ones that Beam partners with come to them because they understand the value of what these people can bring to their organisation.
"Because there are a lot people looking for this type of work and it is not widely offered, organisations offering career-worthy part-time work have access to phenomenal hidden talent. We've been able to help organisations find incredible talent, sometimes with quite technical capabilities, because of that".


Future growth
Veronica believes the appetite for part-time work is growing both on the part of employers and employees.
"I think there is real pressure for business, especially larger ones and government agencies, to work within a headcount and meet efficiencies. This can restrict the way in which organisations make hiring decisions. I think there is a real need to open up minds so that the commercial benefits of part-time professional work are well understood.
"We've found that many SMEs are on board as it means they can access skills they could not afford at a full-time capacity, ensuring that they can bring in incredible talent to help them to grow their businesses," adds Veronica.
You can hear more from Veronica Freeman at the Festival of Ambitious Ideas on the 28th February, talking on the topic "Part-time is smart time — why breaking up with the 40-hour work week is good for people and great for business".


About Lighthouse Business Innovation Centre
Lighthouse has a strong track record of supporting entrepreneurs, researchers and inventers on the path from concept to commercialisation. Since July 2008, Lighthouse has worked with over 990 distinct enterprises and provided group and peer based services to over 3400 enterprises and individuals. For over five years Lighthouse has successfully delivered business advice, education, mentorship and networking opportunities to help these businesses commercialise their ideas and grow their companies. Lighthouse also delivers programs such as the ACT Microcredit Program for the ACT Government. Visit www.lighthouseinnovation.com.au for more information.