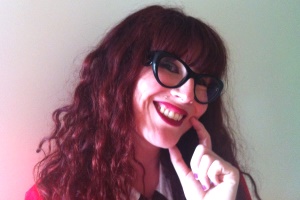 The dynamic Abby Rees from PunkPD is a self-confessed education junkie, with an undergraduate degree in education and a Masters degree in Educational Leadership; she is also a Master Practitioner in Neuro-Linguistic Programming and is certified to offer a number of psychometric assessments and tools.
"At PunkPD we specialise in everything to do with humans, so human emotion, cognition and behavior and we work with a variety of workplaces, individuals and couples," says Abby.
"This is why I get up every day, I love people so whether I am interested in you as a person because you are my friend; or I am interested in you as a person because you are my client; for me it doesn't matter because I am still interested in you as a person – what's happening for you? How do you perceive the world? What is happening in your situation at the moment and what can we do to improve it?"


Abby says PunkPD started as a passion project for her.
"I launched PunkPD 10 years ago (but full time as Director 3 years ago), but I knew from early in my twenties that this was something that I really wanted to do.
"I think humans are absolutely amazing, I love us as a species, the complexity and how dynamic we are. I also have a passion for enhancing peoples' joy and happiness and so whether you are unhappy because of a personal habit or because of something in your workplace, I want to provide some tools and strategies to rectify that".


The approach used by PunkPD in their training programs and facilitated workshops is very different from traditional training programs.
"Rather than delivering a pre-formulated syllabus that delivers a series of outcomes where participants are seen as an empty jar that we need to fill; our approach looks at the skills you already have.


"We focus on identifying what piques a person's curiosity, the thing that's going to make the training day a good investment for them, and the skill or bit of knowledge they are looking for.
"We also deliver our training in a way which is more of a group coaching framework. We focus on where people are at, what they already know, what is missing, and where the gaps are. This is a completely different focus than seeing participants as empty vessels to be filled with course content.
"This means our workshops look different every time depending on who is in the classroom and their individual needs," says Abby.
Abby believes people are looking for more when it comes to how training is delivered in the modern workplace.


"I think that people are definitely over training as we once knew it. Boring PowerPoint presentations; workbooks not tailored to what they actually need - I think that people are demanding more. They want bespoke things that will maximise their time, acknowledge their inherent curiosity and intelligence, as well as recognise their prior knowledge," says Abby.
"We try to adopt a very respectful approach that acts as a launching pad to propel people forward".


Abby has been astounded at how quickly PunkPD has grown.
"We don't do marketing, but word-of-mouth in Canberra has been very strong and has nurtured PunkPD. I am very happy with that and I know that it's a reflection of our values and the way we approach our work.
"I think that the Canberra community is happy to support those who work with ethics and principles and do a good job. I believe reputation in our community is a very important thing".
For more information on PunkPD's education and training programs, culture and behavior change programs and capacity building tools visit http://punkpd.com.au/.
About Lighthouse Business Innovation Centre
Lighthouse has a strong track record of supporting entrepreneurs, researchers and inventers on the path from concept to commercialisation. Since July 2008, Lighthouse has worked with over 990 distinct enterprises and provided group and peer based services to over 3400 enterprises and individuals. For over five years Lighthouse has successfully delivered business advice, education, mentorship and networking opportunities to help these businesses commercialise their ideas and grow their companies. Lighthouse also delivers programs such as the ACT Microcredit Program for the ACT Government. Visit www.lighthouseinnovation.com.au for more information.