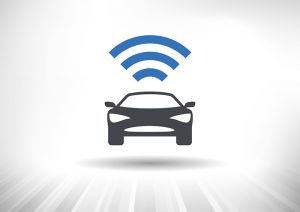 Entrepreneurs and business owners are expected to be connected and accessible like never before.
The ability to quickly respond to communications and updates is the key to success in today's competitive business environment.
Thanks to advances in technology, which range from in-car Wi-Fi to voice command systems, car manufacturers are now offering a diverse range of features to help us stay connected wherever we are.
Take Your Business On the Road
Whether driving to a meeting with investors in the city or taking a trip through regional areas, these latest car connectivity trends mean that business can easily be taken on the road. As a result of these innovations, business owners can create a more flexible and mobile work environment.
While BMW has been a pioneer with its Connected Drive system, luxury brands are no longer the only ones that provide the advanced services of car connectivity and infotainment systems. Other manufacturers such as Ford, General Motors and Honda have fitted their latest models with these innovative features. For example, the Ford Sync system can manage tasks from sending a message to finding a suitable parking space.
Through advanced touchscreen interfaces, drivers can now link their smartphones to complete tasks such as responding to messages and managing their calendars. Advances such as these show the obvious advantages to entrepreneurs and small business owners by allowing them to manage their business on the go.
If that wasn't enough, the latest voice command systems are making these tasks safer through enabling simple spoken commands. Drivers can safely make important business calls, find directions and receive and respond to notifications with the latest in voice technology.
Improved Safety and Convenience
Besides giving drivers the ability to perform a diverse range of tasks from the convenience of their cars, manufacturers are also dedicated to improving the safety of in-car multitasking.
Windscreen displays are a key example of this and have become increasingly advanced in recent years. These Head-Up Displays (HUD's) prevent distractions by showing details such as speed and navigation directly in front of the driver.
Both Google and Apple have recently been involved in this space in the quest to create more effective and reliable voice command technology, as well as developing unique apps and complete infotainment systems.
Another emerging trend includes apps that link smartphones directly to cars, which enables diagnostic and service scheduling information to be viewed directly on mobile devices. These convenient tools allow the remote and electronic monitoring of fuel levels, oil requirements and brake pads, plus other benefits such as remote locking and climate control.
With the ability to closely monitor their vehicle, innovations such as this can save business owners valuable time and money.
Car connectivity would be lost without the internet. It's no wonder then that in-car Wi-Fi is starting to make its way into vehicles. This convenient service is a key feature of Audi's latest model vehicles, allowing in-car internet usage to be independent of phone data through data-only SIM cards sold by mobile data providers, including Telstra, Optus and Vodafone.
What's Next?
In the near future, there is the promise of exciting safety advances such as gesture control, smart navigation systems, innovative sensors and braking controls, and further down the line, even self-driving cars.
These continual advances in car connectivity assist business owners in dealing with the expectations and challenges of building a business in today's society. Connected vehicles will not only change the way you drive—they will transform the way you do business.
About Rob Chaloner
Rob Chaloner is the Founder and Managing Director of stratton, and is passionate about developing smarter ways to buy and finance cars. With stratton, he's working to help Australian buyers disrupt the traditional car buying, financing and insurance markets through smarter products and online services.