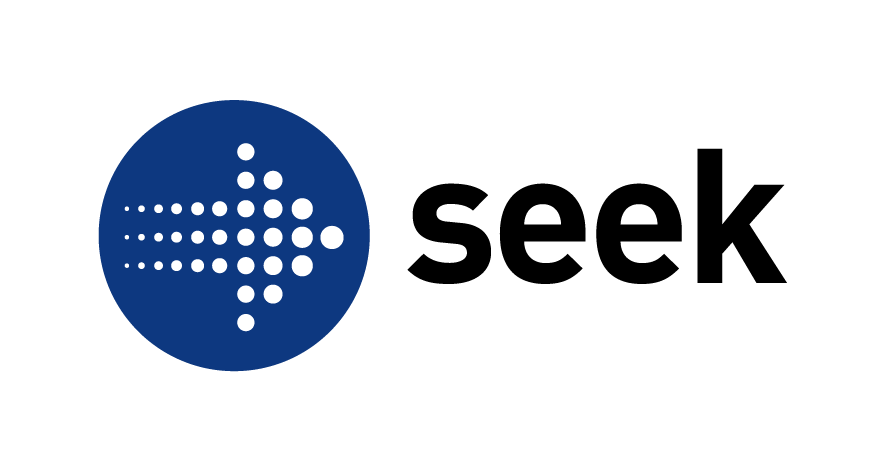 Employment market up 6.1 per cent year on year to January 2016
Eastern states show stark contrast in opportunities compared to the west
Mining, Resources and Energy industry shows signs of life in New South Wales and Victoria
This month's SEEK Employment Marketplace Report shows that the labour market remained steady month on month to January 2016 – however, beneath the surface of a seemingly still market there is a lot of movement in job advertising, particularly between the eastern and western states.
In the month of January alone Western Australia's job ad volume fell 4.7 per cent when compared to December 2015. This represented the fifth consecutive monthly fall for the state.
SEEK Employment Managing Director, Michael Ilczynski, says the sharp decline in job advertising in Western Australia demonstrates how almost all industries and businesses are affected by the downturn in mining.
"A current snapshot of the Western Australia labour market highlights that the areas of growth are limited to just a few industries. Sports and Recreation, Legal, Education, General Management and Science and Technology are the only industries that have shown year on year growth," said Mr Ilczynski.
The healthy growth in job advertisements across a broad range of industries in the eastern states of New South Wales and Victoria, and to a lesser degree ACT and Tasmania, are offsetting the decline in the west. January represented the sixth successive month of month-to-month growth for New South Wales. The state currently has 13.1 per cent more jobs advertised than a year earlier.
"What's comforting about the increases in the east is that the growth spans a number of industries, which is arguably more sustainable for fuelling job growth in the long term," Mr Ilczynski says.
Across both New South Wales and Victoria all industries bar one in New South Wales (Insurance and Superannuation) is showing positive year on year growth in job advertising..
INDUSTRY FOCUS – MINING, RESOURCES AND ENERGY
New job advertising in Mining, Resources and Energy is down 22 per cent year on year to January 2016. However the industry is showing signs of optimism in New South Wales and Victoria. New job ads in the industry are up 15 per cent and 12 per cent respectively over the year.
Encouragingly, driving growth in the eastern states are the large employing categories of Drill and Blast Mining and Mining Operations both showing double digit year on year growth.
"We've seen a big jump in demand for specialists in oil and gas production and refinement however this a relatively small employing sector. There is a larger scale demand for labour in drill and blast roles (with hundreds of opportunities), as well as in operations roles where there are thousands of advertised opportunities currently needing to be filled," commented Mr Ilczynski.
There is a larger scale demand for labour in drill and blast roles, with hundreds of opportunities, as well as in operations roles, where there are thousands of advertised opportunities currently needing to be filled.
OTHER MAJOR TRENDS
Housing construction job advertising classifications are performing particularly well, with trades and services up significantly for January. This demonstrates that while the residential housing boom is slowing, commercial building is sustaining a positive flow-on effect.
"On a micro level, cleaning jobs also surged in January when compared to a year ago, suggesting our increasingly busy lives has made this the year we are investing in home help," says Ilczynski.
Large advertising classifications including Banking and Financial Services, Accounting, Administration and Office Support, Information and Communication Technology and Engineering, remained steady or recorded small growth year-on-year.
STATE BY STATE
Job advertising in January remained relatively flat across the major states. New South Wales had a slight uptick of 1.1 per cent month to month, while Victoria dipped 1.5 per cent. However, this was off the back of a 3.8 per cent increase in job advertising in December, while Queensland remained flat. New South Wales and Victoria are up 13.1 per cent and 9 per cent year on year.
"We continue to see the impact of the strong property market play out in creating jobs across New South Wales and Victoria with Design and Architecture, Trades and Services and Construction all posting strong double digit growth," noted Mr Ilczynski.
Alongside the impressive performance of New South Wales, all other states and territories recorded higher job advertising than a year ago, which collectively offsets the drop in the west.
SEEK EMPLOYMENT INDEX
The SEEK Employment Index (SEI), a measure of the availability of candidates for advertised positions, rose 0.5 per cent month on month in January 2016 to be 7 per cent higher than a year ago.
Despite this small rise, in trend terms the SEI has fallen very slightly in each of the past four months, suggesting a weakening labour market for candidates (correspondingly easier for employers to source candidates) – particularly in Western Australia, but also in the Northern Territories, South Australia and increasingly so for Queensland.
The positive news lies in the labour markets of New South Wales, Victoria and the ACT, which continue to tighten slightly according to the SEI, meaning it's also slightly easier for job seekers to find employment.
For further information please contact:
Zoe Tostevin, PR Edge
E: zoe.tostevin@predge.com.au
P: 03 8416 6821 M: 0402 746 944
About SEEK
SEEK is a diverse group of companies, comprised of a strong portfolio of online employment, educational, commercial and volunteer businesses. SEEK operates across 19 countries with exposure to over 4 billion people and 28 per cent of GDP. SEEK makes a positive contribution to people's lives on a global scale. SEEK is listed on the Australian Securities Exchange, where it is a top 50 company with a market capitalisation close to A$6billion and has been listed in the Top 20 Most Innovative Companies Globally by Forbes, and Number One in Australia. For 18 years SEEK has been an integral part of Australians' job-search process, and as the country's leading employment marketplace is uniquely positioned to empower Australians with career, education and volunteer opportunities to create productive and fulfilling working lives.