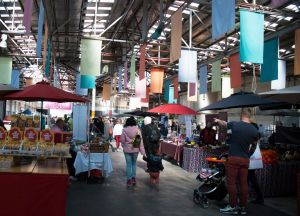 Pick your products, enter in your name, delivery address and date of birth, receive your goods and worry about payment later.
That is the business model that Swedish e-commerce payment firm, Klarna, has used to gain a 40% share of the Swedish market, and is now taking into America.
The consumer finance market in Australia has been left relatively untapped. While Klarna has not expressed any expansion plans for Australia as of yet, if Klarna was to come down under, they have a great potential to exploit the market. With an interest rate of 11.95%, it is significantly lower than the average standard rate of 19.5%.
What is particularly interesting for Australian businesses about this firm's service, is its focus on streamlining the processes required for "checking-out" on an e-commerce website. By simplifying the number of steps required, Klarna claims it has been able to increase their clients' conversion rates by as much as 20-25%.
Patrick Bryne, Overstock[1] CEO stated "It saves you from having to key in a lot of stuff into your phone", estimating the process will account for $100 million in Overstock sales this year alone.
Australian's, much alike to American's, are comfortable using credit cards. Approximately 40% of Australians own at least one credit card, according to the Australian Banker's Association. The RBA has indicated that this number is on the rise, increasing on average by 4-5% per annum. Recent information obtained in the Sensis e-Business Report found that as much as 79% of Canberrans shopped online during 2015, a number significantly higher than the national average of 61%. As Rob Tolliday, Sensis commercial director commented: "The ACT is Australia's tech capital".
Unlike conventional payment systems, Klarna pays the retailer immediately and gives the consumer a standard 14 days after receiving their goods to pay, or the option of arranging a payment plan with interest starting at 11.95%. Klarna takes on board the risk of payment, eliminating the need for retailers to worry about fraud or protecting consumer's payment information, in exchange for 3 percent commission.
The company's ability to offer a line of credit to their customers is based off their unique "advanced data analytics" that consider almost 200 variables including: time of purchase, day of the week, customers age and what product is being purchased. According to Klarna, collecting this data is their unique edge over their competitors, who do not use data on the actual product purchased. With this data Klarna has been able to go as far as determining that "if a customer purchases the latest book by the Nobel Peace Prize winner there is no credit risk at all".
Using this model, Klarna has enjoyed great success in the European markets, offering reassurance to the large number of consumers who do not use credit cards, or are hesitant towards using them online. In comparison, American consumers do not share the same resistance. 65% of American's already use credit cards and are comfortable doing so online.
Klarna, and innovation in the fintech industry will definitely be one to watch this year.
---
[1] Overstocked is U.S. based online retailer launched in 1999 by its current CEO, Patrick Byrne. The company specialises in selling stock surpluses, returned goods and as of recent, new products. Overstock (OSTK) IPO'ed at $13 in 2002, as of 21.02.16 it was valued at $14.07 and the company reported $1.5 billion revenue for 2014, profited $8.8 million.
Photo by: Roslyn Clark
About Samantha Saunders
Samantha is a dedicated business professional who will graduate in December 2015 with a Bachelor of Commerce, majoring in International Business. She will be graduating with a diverse portfolio of entrepreneurial experience from San Diego State University, University of California Los Angeles and the University of Canberra. Currently interning at Lighthouse Business Innovation Centre, post-graduation she plans to begin work as a global entrepreneur helping starts ups, and eventually start her own consulting firm.