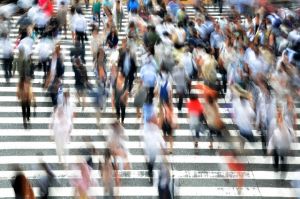 'Social Innovation' is the theme for the upcoming Festival of Ambitious Ideas, a showcase of Canberra's innovators, game-changers and status quo challengers to be held on the 18th August.
Opened by Georgina Byron CEO of the Snow Foundation, the Festival of Ambitious Ideas provides an opportunity for twelve speakers from a range of different industries and perspectives to share their experiences, successes and challenges and discuss the impact social innovation can have on people's lives.
Lighthouse CEO Anna Pino says, "The Festival of Ambitious Ideas celebrates the many innovative businesses and entrepreneurial individuals who contribute to our city."
"Speakers will explore topics such as food rescue programs, community wind farms, youth empowerment and innovation, embedding a social purpose in a for-profit business, bridging the education gap and more."
The event is designed to be fast-paced, informal and fun and follows the Ignite format where speakers each only have 5 minutes to tell their story and 'ignite' the audience.
The twelve speakers are:
Nathan Steggel, Windlab
Frances Crimmins, YWCA Canberra

Cathy Jackson, Niamh Martin and Deakin Jewell - Radford College Food Rescue Program

Craig Fitzgerald, Aspen Medical

Deb Evans, Tjillari Justice

Melanie Saballa, ACT Government - ACT Microcredit Loan Program

Noreen Vu, OrangeSky Laundry

Ian Ross and Lee Harrison, Homeshare

Matt Tripet, The Fly Program

Michael Bones, Future Super

Richard Etherington, Kokonut Pacific

James Gutteridge, Teach for Australia
The Festival of Ambitious Ideas will take place at the Brindabella Conference Centre, Brindabella Business Park from 5:30pm on the 12th May. Tickets can be purchased at https://www.eventbrite.com.au/e/festival-of-ambitious-ideas-social-innovation-tickets-25394550785?aff=erelexpmlt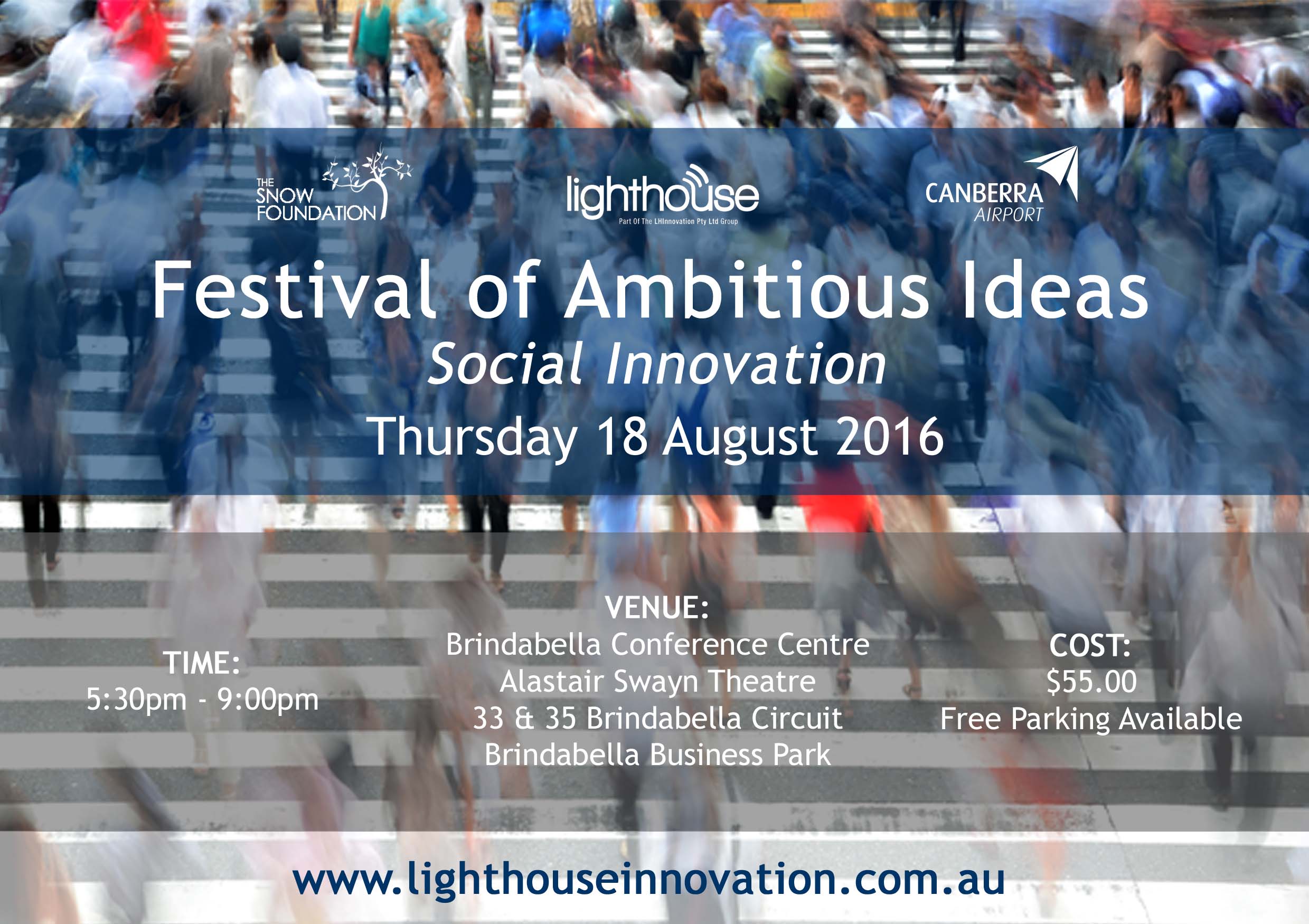 About Lighthouse Business Innovation Centre
Lighthouse has a strong track record of supporting entrepreneurs, researchers and inventers on the path from concept to commercialisation. Since July 2008, Lighthouse has worked with over 990 distinct enterprises and provided group and peer based services to over 3400 enterprises and individuals. For over five years Lighthouse has successfully delivered business advice, education, mentorship and networking opportunities to help these businesses commercialise their ideas and grow their companies. Lighthouse also delivers programs such as the ACT Microcredit Program for the ACT Government. Visit www.lighthouseinnovation.com.au for more information.