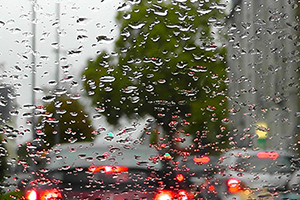 What makes someone aiming for a career as a clinical psychologist start a ridesharing business? Emma Hamilton of YouGoCo said it was because she was aware of the impact unemployment has on people and if you have been out of the workforce for a long time getting back into employment can be really hard.
"My partner and I have both experienced periods of unemployment while studying and working on contract and we know how hard the periods between jobs can be".
"I love what I do because I have the opportunity to help people in a meaningful way even without having finished my degree."
Ridesharing became part of the everyday vernacular in around 2010. But things really changed in 2013 when the middle person, the booking agent, was taken out of the equation and riders could book a ride on an app. The ride was then outsourced to a driver. We now all talk about "ubering" it to our next meeting, outing or trip to the airport.
It is estimated that around 21percent of Australia's population use a rideshare service at least once over a three-month period. This use is expected to grow as more service providers with different offerings enter the market. The main reasons for riders using a rideshare service is the convenience of point-to-point travel and cost.
YouGoCo is one of the new and different services having started its operations in 2019 with 2 cars and 3 drivers. "Eighteen months later we have 7 cars and 7 drivers on the road", says Emma.
Our point of difference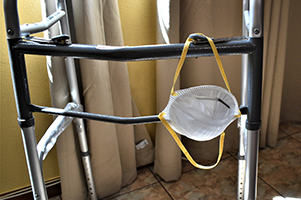 "We have developed a business model which gives the long term unemployed an opportunity to work for themselves and learn skills that will help them in the future. We particularly cater to the underprivileged and those with physical and mental disabilities. Everyone deserves a fair go and an opportunity to better their lives, no matter what their life circumstances are," says Emma.
"Our aim was to offer development and training opportunities to long term unemployed people through building a viable business and responding to Canberra's changing transportation needs."
"We saw a gap in the ridesharing services available and also a way to help disadvantaged individuals in the community to gain employment. Our employees are people who have been long term unemployed, elderly, have disabilities or other health issues."
Emma says that she contacted a number of job agencies and wanted to know more about those who found it difficult to gain employment. "The clear message was that having current employment and experience on their resume would help them make changes and gain consistent work."
"The other thing we did was to identify the gaps in current public transport options. Our market research showed that it is difficult to get public transport early in the morning or late night. So we focus our work during those hours that aren't normally covered."
"Our drivers start at 5am and do a lot of trips with essential workers who either don't drive or really don't have a lot of transport options. We also work later at night and cover those areas where there are no buses or other forms of public transport."
Emma says the other difference between YouGoCo and other rideshare companies is that their drivers are permanent part-time employees that drive a minimum of 20 hours per week. "They can drive more if they like and we leave that decision up to them".
"I was optimistic about the growth of YouGoCo, but it hasn't turned out quite as we expected. We can still achieve our plans, but not in the timeframe we originally thought.
"Covid-19 has made achieving our plans a little more difficult again and we have seen a drop in revenue. But even with this we have been able to put our drivers on JobKeeper and the revenue we have earned has enabled us to bring on a few new drivers", says Emma. It was with some pride that Emma said that a driver had recently left to take up a full-time role and while he was a great loss to the business, this is what YouGoCo is all about.
"We have also had to get used to longer timeframes for getting licences and registrations in place because we currently can't go through the shopfronts. While it has been frustrating it's understandable. The good thing about this is that it has forced me to review and refine all my processes to stay one step ahead."
Ridesharing during a pandemic?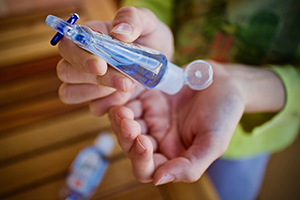 Emma says that people with disabilities and illnesses make up about 25percent of YouGoCo's current business.
"There has been growing concern for their own wellbeing during Covid-19. Some of the issues around public transport are access at the times they need it; many of our clients can't stand for a long period of time so waiting at a bus stop isn't really an option. Many also find the process of getting on and off public transport without help difficult and they feel disempowered because they can't do it independently."
"These clients like the ability to have a more personal relationship with the driver. They don't have to worry about taking up space and time. They can be comfortable and do whatever they want when they want. They prefer having a car to themselves and just get from point A to point B."
"A lot of the onboarding training our drivers do is with Uber. They are taught about discrimination and are taught how to approach individuals with any special needs."
Emma acknowledged that this personalised approach is much harder on buses, because even though bus drivers receive the training, they have multiple passengers to cater for, are on tight schedules and have budgets to meet.
According to Emma, there are more people using more rideshare services now due to improved hygiene processes. "The Uber app, for example, provides a series of recommendations on how to keep riders and drivers safe. It also makes us tick boxes about driver awareness and actions we can take to reduce risk."
Emma said that the other thing she is noticing is that its allowing people to communicate their concerns. She hears a lot of people saying that they have been feeling anxious about travelling but now that they are in the car and see the care that's being taken, they feel much better.
"We make sure that our drivers maintain the required social distancing and make our riders sit in the back seat and we don't fill the car with lots of people. Unless you have a bigger vehicle this is the right thing to do because hygiene is important. We have policies to keep all the vehicles clean all the time."
Emma thinks that this will become a standard process in ridesharing post the pandemic. "In the long term, the cars might not be cleaned after every rider like they are now, but it will be done more regularly."
When discussing some of the challenges associated with the rideshare sector, Emma said that it would be nice to be able to cut costs for the rider so that you aren't leaving a big group of people without this option.
"Wheelchair access is difficult at the moment but we can take people with walkers. Other rideshare groups like Uber Assist provide extra training to drivers so that they can assist with more complex disabilities. We aren't providing this additional service yet due to vehicle ability. We do however train our drivers to deal with other issues such as visual impairment and limited mobility."
"We do our research and work with an HR company on our policy and procedures to make sure we meet best practice industry standards.
"There are a lot of good government services that help out older people or those with disabilities, like community vehicles and getting stuff delivered, but buses really need to operate at times that suit the early and later workers. Many of these people are on lower incomes and can't afford a car."
"I know from experience that when you can't get to work early or later in the day or evening, it impacts on your overall wellbeing. The other issue is having somewhere warm, comfortable and safe to wait during these less populated times."
What's next for YouGoCo?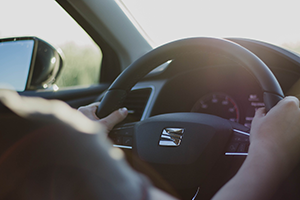 Emma said that she hopped into an Uber the other day and the driver said that he had lost his job so he was doing this for a while to earn some income. This is the good thing about ridesharing. "To succeed though you need to know the industry and where you need to be located to attract the riders."
Emma says she and her drivers are constantly doing market research to try to work out where to place themselves and to work out how well known they are. "We actually allow our riders to request specific drivers and we are seeing a bit of an increase in demand for this."
Emma wants to continue growing the business and employing additional drivers in the ACT. "The plan is to expand probably into Sydney next because there is an increasing demand for a more personalised ridesharing service."
"I have one semester left to complete my degree and at one stage was hoping to run a practice as well as YouGoCo, but I now know how much energy it takes to run a full-time business."
Emma says that she feels that she is already achieving her goal of helping people in a less stressful and enjoyable environment. So the degree is not quite on the back burner, but is going to take some time to finish.
"This is my new normal and I'm loving it."
1 https://www2.deloitte.com/au/en/pages/economics/articles/economic-effects-ridesharing-australia-uber.html