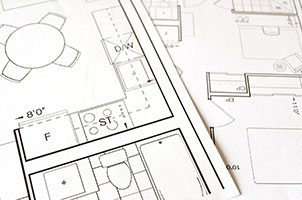 During COVID-19 Australians took to renovating like never before. According to Realestate.com.au, the average spend on renovation was around $63,000. In the ACT the average spend was $58,5001. Most of the renovations have focused on general living areas, which makes sense given families have been spending more time together and combining this with work and schooling. The statistics also show that kitchen and bathroom renovations continue to be the most expensive.
An interesting trend in the midst of this has been investors updating their investment properties. The key difference is that many owners are doing the renovations themselves - not only to save money but to keep busy during periods of restrictions. When you take into account that many of these houses were built during the 1980s the types of renovation you can do may be limited unless you are talking about doing some major work.

As an investor whatever changes you make should lead to an increase in your return whether it is through the monthly rental or capital appreciation on the property itself. If you aren't sure what the return should be, it is probably a good idea to seek some advice before you start because it becomes very easy to get overexcited and over-capitalise.
Ann, a lockdown renovator and owner of an investment property that is well over 50 years old, has spent quite a bit of time trying to find ways to make her house as suitable for as many potential renters as possible. Her thinking has been influenced by research that she has done into the concept of Universal Design and the idea of making homes, buildings and businesses more inclusive to people regardless of their age, gender or physical limitations. She believes that not only will this increase the pool of potential renters, but will also add additional value to the home based on its central location when it comes to resale2.
The first thing she did was look at some of the advice available on how to make a home more flexible and adaptive in its use. The key areas identified were
Kitchen;
Bathroom;
Common areas;
Hallways/doorways; and
Entries.
Ann's house had a number of physical constraints that would be very expensive to change including an internal staircase, narrow internal doorways and a fairly traditional small room layout except for the main living area.
Before she started spending any money, Ann thought it would be a good idea to seek some advice on the budget she should set and where she should focus her efforts. Based on the advice there were a number of small changes that she could make that would make the house more appealing to a wider group of people. This is what she decided to focus on.
Unless she was going to install an elevator, the stairs and upstairs area were always going to be a challenge. The good thing was that the bathroom was on the ground floor, making it accessible to someone with mobility issues. Ann did consider installing a second bathroom on the top level but couldn't justify the cost based on current quotes. However, this was something that she could always revisit later. She did, however, make sure that all the railings and treads were in good order or have been replaced.
Repainting the entire house in a very neutral colour and using colour contrasts, not only made it easier for the next tenant to personalise the house to their taste, but it also opened up some of the darker areas in the house. As we get older our eyesight deteriorates, using colour contrasts makes it easier to distinguish between different surfaces.
Ann replaced all the blinds with simple to operate roller blinds with all the opening mechanisms attached to the bottom of the window sill putting them at easy reach for any tenant.
Ann had to replace the toilet so she put one in that would make access easier for both younger and older tenants.
Ann put in new towel rings and shower storage units at a lower than normal height to make it easier for someone in a wheelchair to access.
The narrow doorways were a bit more of a challenge but she decided to simplify the architraves and skirting boards with thin line beading to open them up as much as possible and at least now you can get a wheelchair through them.
The floors in the house were of varying heights because over the years different parts of the house went from being outdoors to indoors – the toilet and laundry for example. So, when replacing all the flooring Ann made sure that everything was built up to make sure it was all on one level. Fortunately, this didn't impact on too many of the internal doors and change their heights.
Ann is still working on a solution for the two main entrances that both have stairs. She is looking at some simple ramp ideas that might solve that problem.
Ann looked for locking mechanisms that provide adequate grip for someone with limited hand function where possible. The front door deadlock was changed to one mechanism so the same key unlocks and deadlocks the door and all other doors were keyed the same way.
The gate to the property has been changed to a simple to operate split opening which is tall enough to provide privacy and security. Ann has had it build so that it is easy to add a motor to allow it to be opened/closed from inside the car.
The budget set for all of these changes was pretty much spot on for the Canberra average. Where possible Ann did all the work herself and it has taken most of the year.
So how can you pay for these renovations?
Refinancing to renovate is the most popular reason for refinancing and can be a great way to add value to your property. If you're considering this as an option, here are some things to consider:
Get a valuation done on your home. This will help you work out how much you can borrow. The Loan Value Ratio (LVR) is the value of what you are borrowing as a percentage of your property value that is being used as security for the loan. The lower the LVR, the lower the risk is to the lender.
Look at the sale prices of houses in your area and work out the median property value. It's a good idea to spend no more than 10% of this value on a renovation, otherwise, you risk over-capitalising.
Use a mortgage calculator or book a free consult with a mortgage broker, to help you figure out the cost of repayments as well as help you to dot all the 'i's' and cross all the 't's'.
Contact the friendly team at ActonLendingSolutions to find out more about refinancing to renovate.
1. https://www.realestate.com.au/news/covid19-renovation-boom-how-much-aussies-are-spending-to-give-their-houses-a-facelift-during-the-pandemic/
2. https://www.domain.com.au/news/renovations-hit-all-time-high-across-australia-despite-coronavirus-941674/