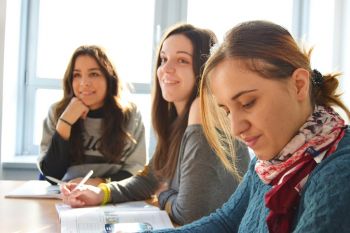 Canberra Wise Women will be placing an all female team of local Canberra business owners in to this weekend's 'Start-Up Camp Canberra'. Start-Up Camp Canberra is once again being organised by Lighthouse Business Innovation Centre, who have offered these events since 2008.
Start-Up Camp is first and foremost an ideas competition and is open to problem-solvers, creative thinkers and ideas people from across Canberra. It takes participants from idea generation, business concept formation to pitching to a panel of judges. The theme for the 2017 event is 'The 100 Year Life'; exploring the global challenges and innovations being faced in the Age of Longevity.
Lisa LaMaitre, Creator of Canberra Wise Women has invited six of her business friends to join her on the Canberra Wise Women team. "I've selectively invited experienced and savvy local business women who have a diverse range of skills and experiences to be on the team. Canberra is often only known as a government town, which is far from the truth. There is a vibrant and talented business community here in Canberra."
The Canberra Wise Women team is made up of:
Kathryn De Luca – former CPA with qualifications in Commerce, Information Technology, and Accounting, who is also a Real Estate Agent. Kathryn is now the Chief Operations Officer in her family's business MO'R Mortgage Options.
Sheena Ireland – is as a Communications Specialist, with qualifications in Media Communications, Journalism and PR. Sheena has her own business - Specialists in Communication and is the Editor of the online magazine The Local Look.
Indiana Holley – has an extensive background in government working on national health policy and medical research. She is now an Integrative Health Coach with her own practice – Three Feathers Healing.
Natalie Legg – with qualifications in Writing, Communications, IT Systems and Project Management, Natalie has vast experience in ICT specialising in Project Management. Natalie owns two businesses – Little Oink Café and A23 Pty Ltd, an ICT consulting company.
Lynne Goodyer – is a Designer and Creative, who worked extensively for government as well as in the private sector. She holds qualifications in Graphic Design, Internet Communications and Design thinking. Her business is Headdesigner Studio.
Jacqueline Jago – is a former Lawyer, Barrister and Public Servant, turned Writer, Columnist and Executive Coach. Jacqueline coaches clients globally through her Bloom Coaching and Consulting business.
Lisa LaMaitre – has been in business in Canberra for over 20 years. Lisa holds qualifications in Psychology, Neuroscience, Biology, and Remedial Massage. Lisa has two businesses Therapy Masters and Canberra Wise Women.
"I can't wait to see what our talented team creates that helps Canberrans live for 100 years or more!" said LaMaitre.
Tickets to this event are available until Friday April 28 through Eventbrite.