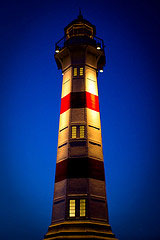 Sensors have played a role in government asset management for a long time, but new technologies like digital beacons may provide opportunities for entirely new industries. It's no longer just about the content, but also the context and the way information is experienced.
Beacon transmitters are now much more accessible and affordable and allow notifications to be sent to smartphones whenever the user is in the vicinity of a beacon. Beacons could be used in a variety of settings to trigger a free app, loaded with all sorts of content about the location, including maps, video and coupons.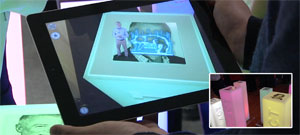 When the University at which she worked offered a round of voluntary redundancies, Amber Standley jumped at the chance to start her own business.
She has completed an augmented reality exhibition for a joint initiative between AusIndustry, the ACT Government and virtual business accelerator Lighthouse Business Innovation Centre, to develop a traveling exhibition that showcases some of Australia's most innovative entrepreneurs.
Building on her skills as a designer, creative director and project manager and her study for a Masters in Digital Design, Amber launched APositive, a design company focused on unique, innovative, and interactive communication solutions.