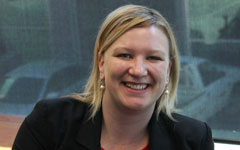 To be human is to have issues. Something could happen to anyone of us and we could land up suffering from a disability and be unable to work in a traditional 9 to 5 job.
Not to be all doom and gloom or anything, but as you get older the chances of something happening that affects your capacity to work increases substantially. In fact, your risk of living with a disability more than doubles between 24 and 45 years and then increases again to 31% of 55-64 year olds.
A new resource for those with a disability comes from Canberra entrepreneur, Jessica May, who recently launched her company Enabled Employment; a recruitment site that connects people with disabilities with teleworking opportunities. We had a chat to Jessica to find out what motivated her to start her business and what lessons she had learnt along the way.